This past weekend was more jam packed with Stella activities than normal.  We started the weekend off my going to see The Lorax movie – LOVED IT!  Highly recommend going, age does not matter – the message is powerful and needs to be spread and acted upon.
Saturday started with Math Madness!!!  For three weekends the school is offering 3 hours each Saturday of math games! 
Stella loves math and recently was put into the math challenge program – so she has been all about math.  They also get to win prizes, which she came home with several.  She can't wait for next Saturday.
Then Saturday afternoon was her guitar recital.  Each year her
music school puts on a recital, but this year it was a little different. The owner of the school is pregnant and could not pull the traditional recital off – so she put together something else.  Ten students were chosen to put a recital/concert on at one of the local retirement homes.  It was wonderful!  We met one woman who
next month will be 101 – she looked about 80.  The kids got to perform in front of family and friends along with the residents, which that is who it was for.  The parents sat in the back or the sides and the kids preformed to the main audience and they all remembered to play loud – so everyone could hear!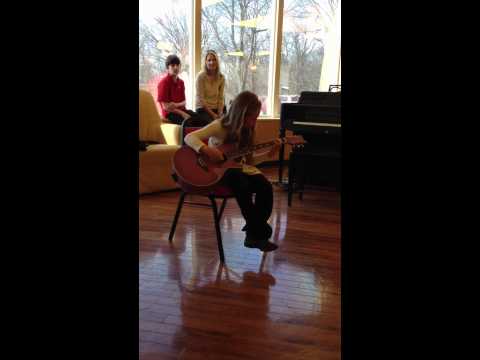 Sunday was our St. Patrick's Day parade – wonderful.  The sun was shining and the temperature was about 65 – glorious!!!  We helped with a bake sale – one of Stella's friends older sister is on the soccer team that is going to Tennessee this summer for a tournament and money needs to be raised to get them all there.  Stella and her friend Bella walked all over Tarrytown and then onto Sleepy Hollow asking for donations – they did not sell one baked good and they raised about $175 and walked about 5 miles!!!  Way to go girls!!!
We ended the weekend having a birthday dinner for me with two very dear friends.  For all those who are curious – I am 22 according to Stella and I of course don't want to disappoint her!!!
Copyright secured by Digiprove © 2012