Stella started theater classes when she was 5 and it was love at first class.  Over the years her self esteem improved and her shyness diminished and her voice blossomed!!  She has been asking me for awhile now to start filming her and putting her singing on You Tube – which I have only done once.  Stella also plays guitar and started violin this year.  In the last year she started writing music and songs and they have been magical – my only suggestion to her is to carry her iPod with her and when she starts signing a new song that she has come up with to start recording it -that has not happened.
Over the holidays she told me that she would like to try out for one of the talent TV shows.  I looked them all up on line to see if and when they were having auditions.  America's Got Talent (AGT) was holding auditions in NYC February 1 & 2.  I pre-registered on line and we marked the calendar.  Stella started practicing and also watching AGT auditions on You Tube.
It was the week before the audition and Stella had a private session with her theater teacher – then we had an ice storm and we had to cancel…  Our week was pretty booked, but I changed up my schedule and we rescheduled – her session was fantastic – her voice was amazing!  That was Tuesday.  Wednesday night I heard her snoring – a little red flag was put up in my brain, Thursday morning she was coughing at breakfast – another red flag.  Thursday afternoon when I picked her up – she did not look well – we went home and took her temperature it was 101.3!!! We started homeopathic medicine and vapor rub on her feet, chest and under her nose and then put her to bed.  Friday morning she was coughing, running nose and still had a fever.  We both broke down and I went to the drugstore and purchased kids cold medicine!  ugh!!! But the audition was on Saturday.
Saturday morning – we got up at 7, took her temperature and it was 100.3.  I sat down with Stella and said whatever you want to do I will support you – she said she wanted to go to the audition.  We ate breakfast and got on the 8:48 train.  We arrived at Grand Central Station and Stella was starting to feel better and I was starting to feel worse.  I stopped and got a tea and then we got on the subway.
We took the subway to Houston St and walk the few blocks to the address – we got on line
at about 10:30 and waited in the cold.  The line was half way down the block – by the time we got the front of the line – the line was down the block and around the corner.  We talked to a family
on line with us and got the skinny on what to expect – since one of the girls (age 10) had done the audition last year.  Forty five minutes later we made it the front of the line – shorter than I thought it would take.  We were in the building!!  We then got in line to turn our registration form in and get a number – done!!  Number 503!  We went into the main room and saw that they were at number 350!!!!  We would be sitting there for awhile.  There was a stage in the center of the room and people would get up and perform – this made the time go by faster.  We also met the people sit around us, which was great since we were able to learn about the show, which we had never watched.
At 3pm number 500 – 550 were called and we went into another room and then into the elevator and were put in another room.  We sat in that room for about 10 minutes and were moved to another room where we sat for about 10 minutes and you guessed it we were moved to another room!
It was Stella's turn.  I could not take any photos or record the audition or she would be disqualified.  There were about 7 other people in the room.  Each waiting for their name to be called.  The auditions were done in front of the other 7 people trying along with all the guardians of the under 18 contestants.  Stella's name was called she walked up the marked, introduced herself and sang.  I was so nervous for her and could tell that it was a struggle for her to not sneeze or sniffle.  After everyone sang, we were told that the next round would be in April in front of the celebrity judges and if Stella made it to the next round she would get a phone call before then.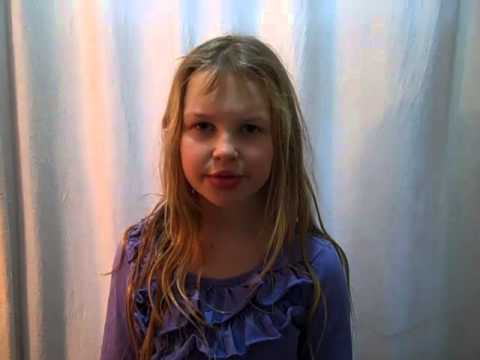 We headed home. A stop in Grand Central for some food and then on the train.  It was a very long day!
I was so proud of her and Stella was so proud of herself.  She went with a fever, coughing, sneezing and blowing her nose about every 5 minutes, but she did it and she did wonderfully!  I am sure this is the start of many auditions to come and as I told Stella I will help her anyway I can so that she can follow her dream!
Copyright secured by Digiprove © 2013